The indie author community can be a great place to find new friends, support up-and-coming writers, and give other people the accountability they want and receive accountability back. One of the best ways to show you are a source for other authors is to make your site as authoritative as possible and a good place they want to return to for advice, community, and ideas.
I highly recommend taking the time to create a writer resources page to add in all of the links to sites and tools you use regularly. You'll find it not only benefits you, but other people who come to your site.
Why Make a Writer Resources Page
Most people have a pretty good understanding of what resource pages are designed to do online. A resources page offers insight into the tricks of the trade and the tools other writers have found useful. But the resources page can also be used effectively by the writer who creates it.
For instance, if you're the kind of writer who writes long form often, you might not have bookmarks saved on your browser of your most favorite resources. However, creating a page on your own site you can reference makes it easy to find those treasured blogs, tools, and other sites you can use.
What Should I Add to a Writer Resources Page?
If you want to create a resources page but don't know where to start, think of the tools you use to do what you do. Is there a site you like with grammar tips? That could be included in your resources page. Have you worked with service providers (cover artists, book formatting professionals, etc.) who you would recommend to others? Or do you have friends in the indie author community who you see as offering helpful insight into what you enjoy doing? These are all great ways to get started brainstorming your resource page ideas and begin to organize them for publishing.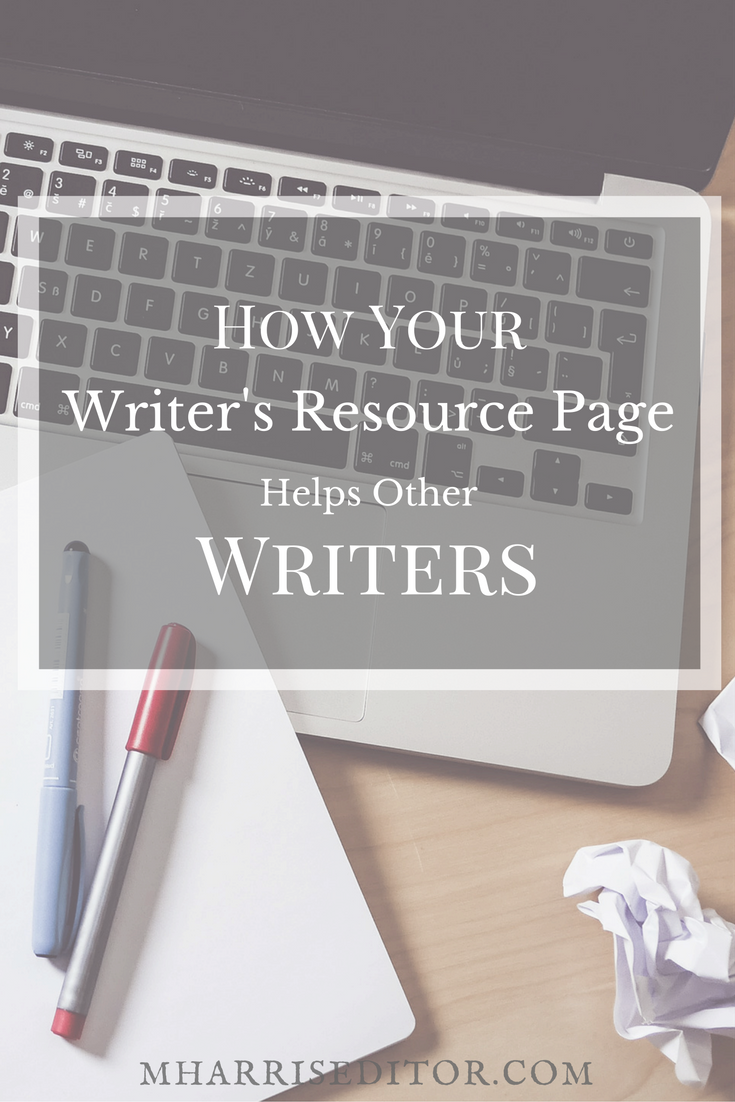 How to Make a Writer Resources Page
Making a writer resource page is pretty easy. If you have a list of websites or bookmarked sites you go to often, and have followed the steps above with brainstorming the best resources you love using, add the links to your site and a 1-2 sentence description of them if you feel it's helpful. That's it!
One other tip: it is helpful to categorize your resources by topic. Some sites have lists within their resources of service providers, great blogs, helpful reference sites such as style guides, and more in order to better structure the page. This makes it easier for people to find what they're looking for if they want to browse your page.
Once you have the page done and published, be sure to let the people you've linked to know the page is up! They will appreciate the recognition and may even share your resource with others.
One of the best writer resource pages I've seen out there is from Laura Resnick. She has a well-organized list of resources and an easy-to-use bulleted list at the top with anchor links that, when clicked, move you to the exactly topic you're looking for. I highly recommend checking out Laura's list and others if you want to get started with your own resource page.